University City Pastor, Brent Roam, Took a Rambling Road
Deb Peterson
STL Today.com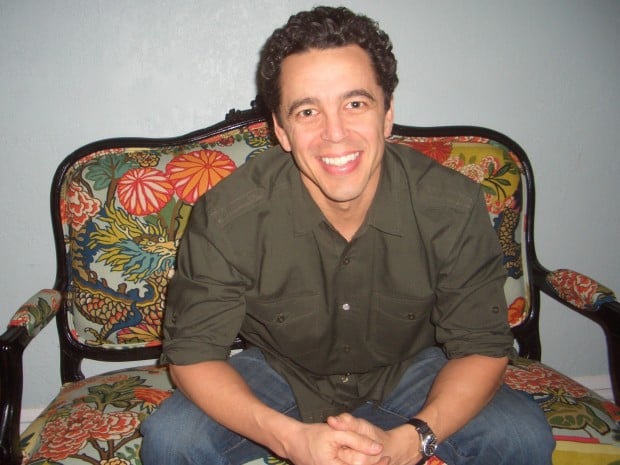 Brent Roam, 40, of University City, an actor, musician, Rhodes scholar, lawyer with Bryan Cave and founder of the U-City Family Church.
FAMILY • Married to Rebecca Roam, a teacher who conducts a summer art camp and runs the Sunday school at the Family Church. Two sons: Jameson Eli, 3; and Lincoln Philip, 1. Brent is the middle child of three born to Sharon and the late James Roam. His father was pastor of the New Life Christian Church in Bridgeton in the 198
0s and pastored a number of other non-denominational churches around the country before he died in 2004. His mother lives in Phoenix, where his father's last church was located. She is active in the church. His older sister, Sharenda Roam, 42, is a college professor in Phoenix; his younger sister, Christie Wright, 38, lives in Twin Falls, Idaho, where she is beginning a master's degree program. Brent has two nieces and one nephew.
EDUCATION • Pattonville High School, 1989; Arizona State University, B.A. religious studies, 1994; Oxford University, Rhodes scholar in philosophy, politics and economics, 1996; Arizona State University, J.D., 2008.
I don't know where to start — actor, lawyer, minister, musician, scholar ... is there anything you haven't done?
I know. It sounds like a lot, huh? I'm just interested in a lot of things.
Was it all always leading up to your ministry?
I don't know. I think when I was younger, people always expected me to become a pastor — my father and grandfather were both pastors. But I took a long way of getting there.
Like becoming an actor? And a musician?
Yes, like those things. I went to LA after I got back from Oxford, thinking I wanted to try to become an actor. When I was in England I started getting involved in live theater and went to India with a company that performed "King Lear," and Noel Coward's "Fallen Angels."
How did you do in LA?
I started out doing TV pilots and then I got cast in some commercials — for Kent cigarettes, Mustang cars and McDonald's — and then I was in some movies. I was in two seasons of "The Shield," playing Tomas Motyashik, and I was one of the leads in "Tremors 4," which has a sci-fi cult following. I also played in a band, Slydell, while I was out there. I played guitar, sang and wrote lyrics for our songs. I think I was the weak link, though, because after we disbanded, the backup singers went on to become The Watson Twins, and the other members joined Beck and Everest.
For the full interview, click here.