Fake News: Countering Misinformation Online With Gordon Crovitz (Illinois and Wadham '80)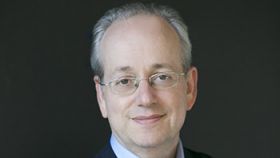 Fake News: Countering
Misinformation Online
Wednesday, October 28
6:00pm ET
Join Wadham alumnus Gordon Crovitz (Law, 1980), Co-founder of NewsGuard, and Warden Ken Macdonald QC for a discussion about the spread of misinformation and fake news online.
There will be a particular focus on how Silicon Valley has enabled the spread of hoaxes and misinformation online, reducing trust in democracies and democratic institutions, as well as creating an "infodemic" of healthcare hoaxes such as those related to COVID-19. The event will also look at effective countermeasures to reduce misinformation and restore trust.
Gordon Crovitz is a media executive and journalist, and advisor to media and technology companies. He is a former publisher, editorial board member and columnist of The Wall Street Journal, and he has also served as executive vice-president of Dow Jones. In 2018, he co-founded NewsGuard, which rates the credibility and transparency of news and information websites, protecting users from hoaxes, misinformation and false news online.
To register, please email development.team@wadham.ox.ac.uk with your name, college, and matriculation year.
Scholars